These are some samples of the most common wedding ceremonies that I have used (they are available as word documents). They can be customized to fit your wedding by either changing the vows, adding readings or adding special ceremonies like the hand blessing, wine ceremony, rose ceremony or a candle lighting ceremony.
If you are needing just the order of service here is a pretty standard one with optional readings, ceremonies and vows noted: Order of Service



Special Wedding Ceremonies
Family Medallion Ceremony to Recognize Children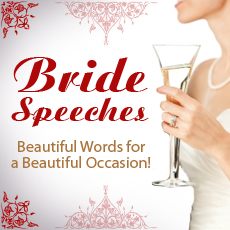 More Wedding Ceremony Samples
Here are some more that I found on myweddingvows.com I picked the ones that received the highest ratings from other wedding couples. Let me know what you think of them by entering your comments below.
Traditional Christian Ceremony
Contemporary Ceremony with Unity Candle